For Professionals
The Professional Partnership. Custom made to produce success.
Whether your luxury kitchen project is a completely new construction, a kitchen renovation to a beautiful legacy home, or an elegant kitchen upgrade, a custom range hood from Amoré Design Factory offers the kitchen professional the creative freedom to define or realize your client's kitchen design dream.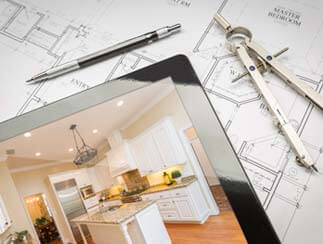 ARCHITECTS
The metalworking artisans at Amoré Design Factory invite you, the kitchen design professional, to be part of our detail-intensive process. Allow us to assist you in preparing and submitting an elegant kitchen range hood order for your valued client. Discover how an American-made, handcrafted masterpiece range hood from our self-contained design and manufacturing facility can enhance both your creative talents, and help grow your practice through continued success.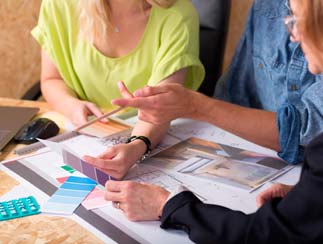 KITCHEN CONSULTANTS
Partnering with Amoré Design Factory can allow you to introduce your clients to the premier maker of custom range hoods in the industry— and to take creative control of a custom kitchen project that can play a significant role in the success of your kitchen consulting business. Whether guiding the client through the ordering process or providing ideas and input, the Amoré team values your contribution—helping you better serve your clients while maximizing the profit potential of your own endeavor.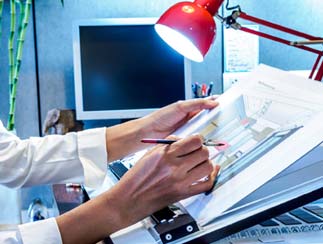 INTERIOR DESIGNERS
The kitchen is the genuine heart and soul of many an outstanding home—and a custom range hood from Amoré can be the design element around which an award-winning home environment takes shape. Your client, and your professional practice, can benefit from an introduction to our American-made, handcrafted masterpieces. Sharing your decorative kitchen ideas with the Amoré design team is the first step toward creating a truly spectacular result for you and your client.
Request a Brochure
Amore's downloadable brochure gives complete information on the specs of each of our designer range hood series.